For Education Point of view: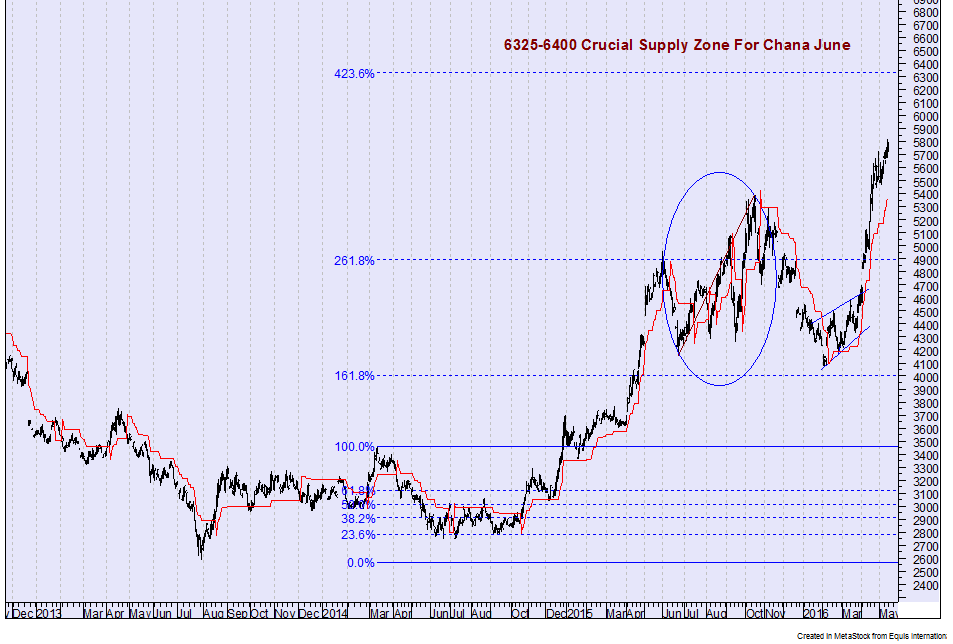 Our students know all the things, what happened in Chana !!!
As per Elliott Wave theory we recommend long from below 4100 (for targets 4825++ Initially) then 4880 become our base for 6300-6400 around final target.
Key demand area now 5715-5775 for positional traders.
Also as per GANN Time cycle analysis expected time of reversal date might be around May 21, 2016 (with 2-3 days of Std. deviation)

Always determine to learn advanced skills to deal with today's dynamic markets.
Mentor Programme for Technical Analysis (Chart reading) batch starts from May 21, 2016 at IFS (ifs.ac.in) Jaipur.
WhatsApp us details.
Technically Yours,
Team Technical IQ,
Jaipur.